Join alumni, students, campus ministers, and enthusiasts from across the country in Philadelphia this October to celebrate 125 years of Catholic campus ministry in America. Complete with panels, keynote speakers, a gala, and more, we are excited to host you in Philadelphia this fall!
Early Bird Pricing IS EXTENDED UNTIL SEPT. 1st!
Regisration Form:
To avoid online fees, you can mail your check to Penn Newman 111 S 38th St Philadelphia, PA 19104 (Please put Newman Celebration in the memo line and be sure to include an email address that we can reach you at).
Full refunds are offered up to two weeks before the Celebration, Sept. 20th.
Can't make the whole weekend? That's okay! Tickets just to the Gala are also available and all of Sunday's events are free. Please email Carolyn Shields at cshields@saintsaj.org if you have any questions regarding costs.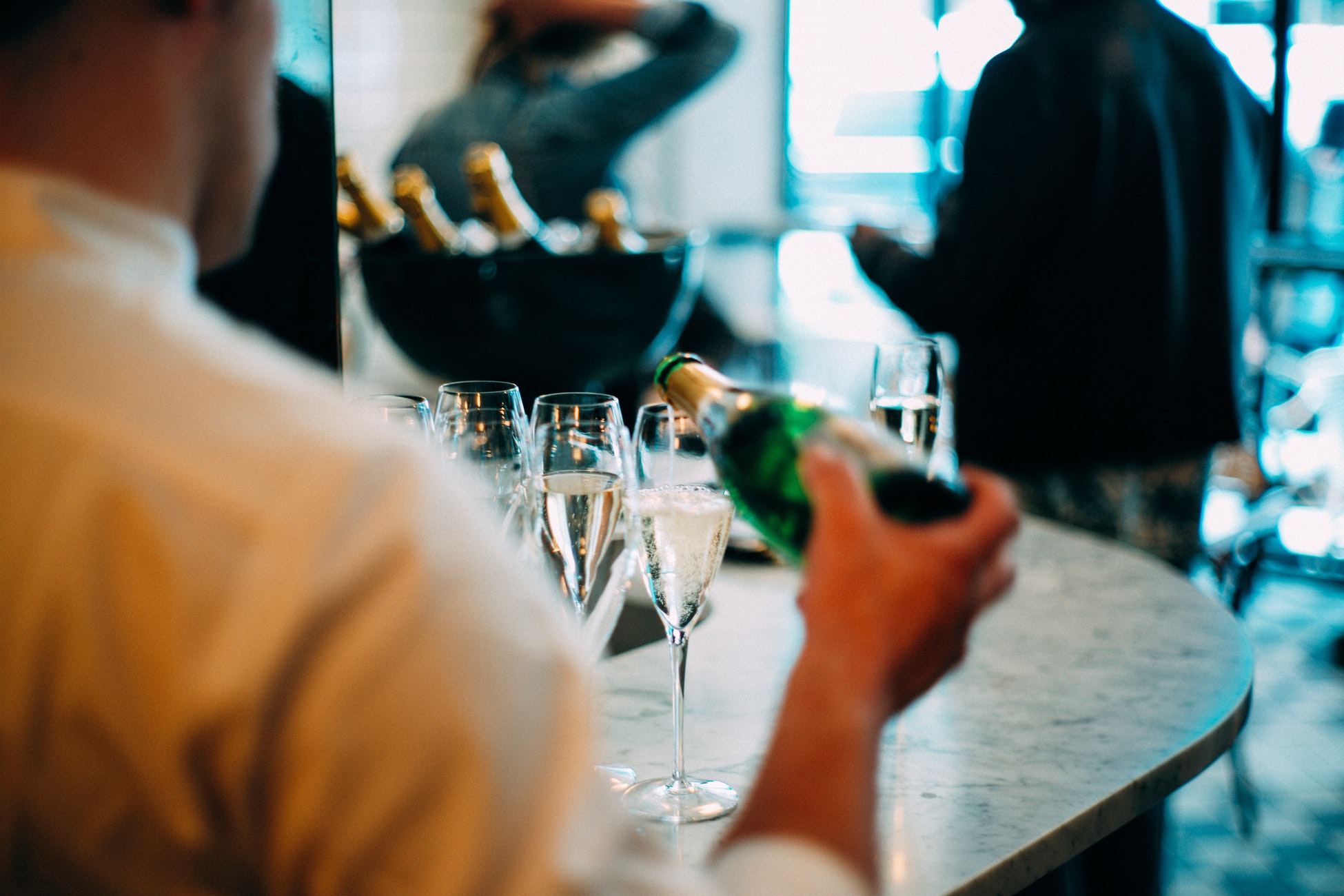 The Conference
The Newman Center at St. Agatha-St. James
Friday, October 4th-Saturday, October 5th, 2019
Join others from across the country in celebrating 125 years of Catholic campus ministry through panels, speakers, round tables, and more! It all begins Friday evening.
Check-in time tbd!
5pm: Beer garden in our front courtyard
6pm: Catered dinner in our newly renovated banquet hall by the Armettas Italian Restaurant and Pub
7pm: Welcoming remarks & remarks on "Why Newman Still Matters" by our key note speaker, Dr. Jonathan Reyes. Jonathan Reyes has been an outstanding and dynamic leader in the field of Catholic social teaching and charitable programs. Dr. Reyes currently serves as the Executive Director of the Department of Justice, Peace and Human Development at theUSCCB, where he has served in this role since 2012. Previously, we served as President and CEO of Catholic Charities in the Archdiocese of Denver.
Dr. Reyes was the founder of Christ In The City, a national volunteer program that does outreach to the homeless. He also helped found the Augustine Institute, a graduate program devoted to Catholic Theological studies and leadership training and served as its first president. He oversaw the creation of Regina Caeli Catholic Counseling Services and Lighthouse Women's Care Center and led the construction of theGuadalupe Community Assistance Center in Greeley, Colorado.
Saturday Morning & Afternoon Features: panels, round table discussions, with all meals included
The Gala
The Inn At Penn
Saturday, October 5th, 2019
Cocktail Hour: 6-7pm
Dinner & Program: 7-8pm
Join us for a night of celebrating at our gala at the distinguished Inn at Penn, located just a block from the Newman Center at 3600 Sansom St, Philadelphia, PA 19104. A cocktail hour will be held from 6-7pm with a cash bar and hors d'oeuvres, as well as silent raffles and exhibits. Dinner and programming will begin at 7pm. We have invited Dr. Garvey to speak at our Gala in honor of his distinguished service to revitalize Catholic life in higher education. John Garvey currently serves as the President of The Catholic University of America and was formerly the dean of Boston College Law School from 1999 to 2010. In 2008 he was the President of the Association of American Law Schools and has taught at Notre Dame, Michigan, and Kentucky. He is the author or coauthor of numerous books, including Religion and the Constitution (2011), which won the Alpha Sigma Nu Jesuit book award; and of Sexuality and the U.S. Catholic Church (2007), which won the Catholic Press Association award. From 1981 to 1984 he was Assistant to the Solicitor General of the United States.
Dress: Formal attire
The Celebration Mass
St. Agatha-St. James Parish
Sunday, October 6th, 2019
Ribbon Cutting: 10:30am
Mass: 11:30am
Luncheon: 12:30pm
We will conclude with a ribbon cutting ceremony, an inaugural Mass for the completion of our redevelopment at St. Agatha-St. James at 11:30am with a special celebratory luncheon to follow. Student tours will be offered at this time!
Frequently Asked Questions
We want to keep costs as low as possible, so we are asking $150 Early Bird for the entire weekend! The student price is just $50! Early Bird pricing ends Aug. 15th. We also have a price if you can only attend the Gala, and the Mass and special luncheon is free! If cost is a factor that's holding you back, please don't hesitate to reach out to Carolyn Shields at cshields@saintsaj.org!
What if I can't attend the whole weekend?
You are welcome to participate in the entire celebration or parts of it! If you can only make the Gala, please email Carolyn Shields at cshields@saintsaj.org for the Gala ticket price.
Right here!! Registration opens mid-June!
Will a schedule be posted?
Any recommendations for hotels?
We recommend the Sheraton, Inn at Penn, The Study, Homewood Suites, and we encourage you to book your rooms soon since Penn is hosting the Spectrum Conference the same weekend and space may be limited.
How far are you from the airport?
We are just a short ten-fifteen minute drive from the airport, and an eight block walk from 30th Station.
Anyone and everyone! Though we think the people who would most benefit are former alumni of Penn & Drexel, those who currently work on college campuses and in ministry, graduate students, clergy and lay alike!
Are scholarships available?
We are not offering scholarships at this time; however, undergraduates and the Class of 2019 will receive a significant discount. What we do encourage, however, is first talking with your supervisor on this being a professional development event with ample amounts of networking and stimulating talks. Also feel free to reach out to us and we can possibly help.
Limited parking is available from 5pm on Friday through Sunday. Priority is for handicapped attendees. Please reach out if you would like to reserve a spot, though we highly recommend parking at your hotel.